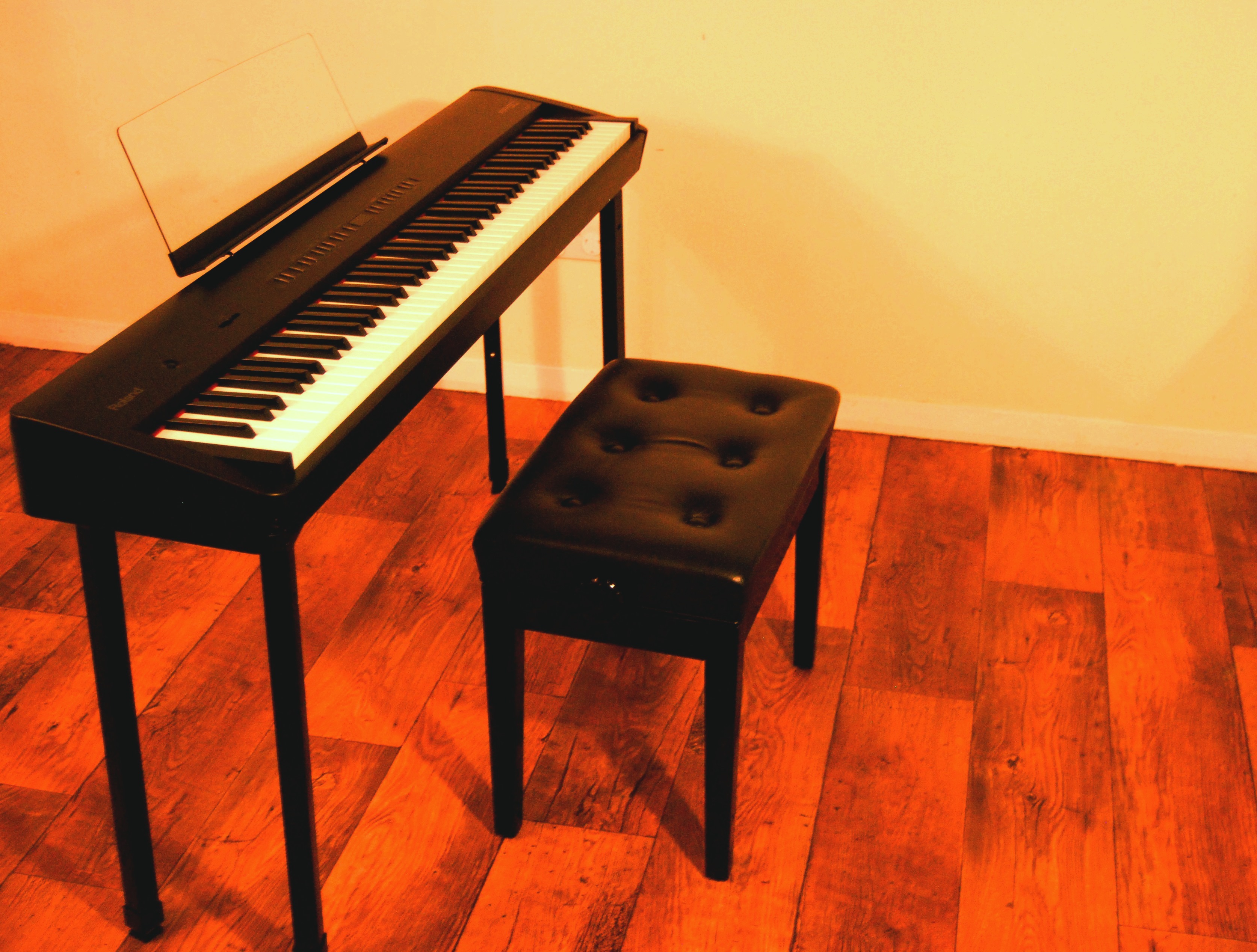 No Piano at your Venue?
Free Piano
If your venue doesn't have a piano I usually perform using my free top of the range digital piano (and a small professional monitor speaker ). The digital piano I use is sampled from the best concert grand pianos available and therefore sounds like a concert grand piano. It really does have an incredible sound.
This exceptional instrument is made by the leading manufacturer of digital pianos (Roland) can easily be moved between rooms for your wedding ceremony, wedding reception and wedding breakfast. It doesn't require tuning and can fit into a relatively small space.
For more information about the Roland FP 50 please click on the following link: