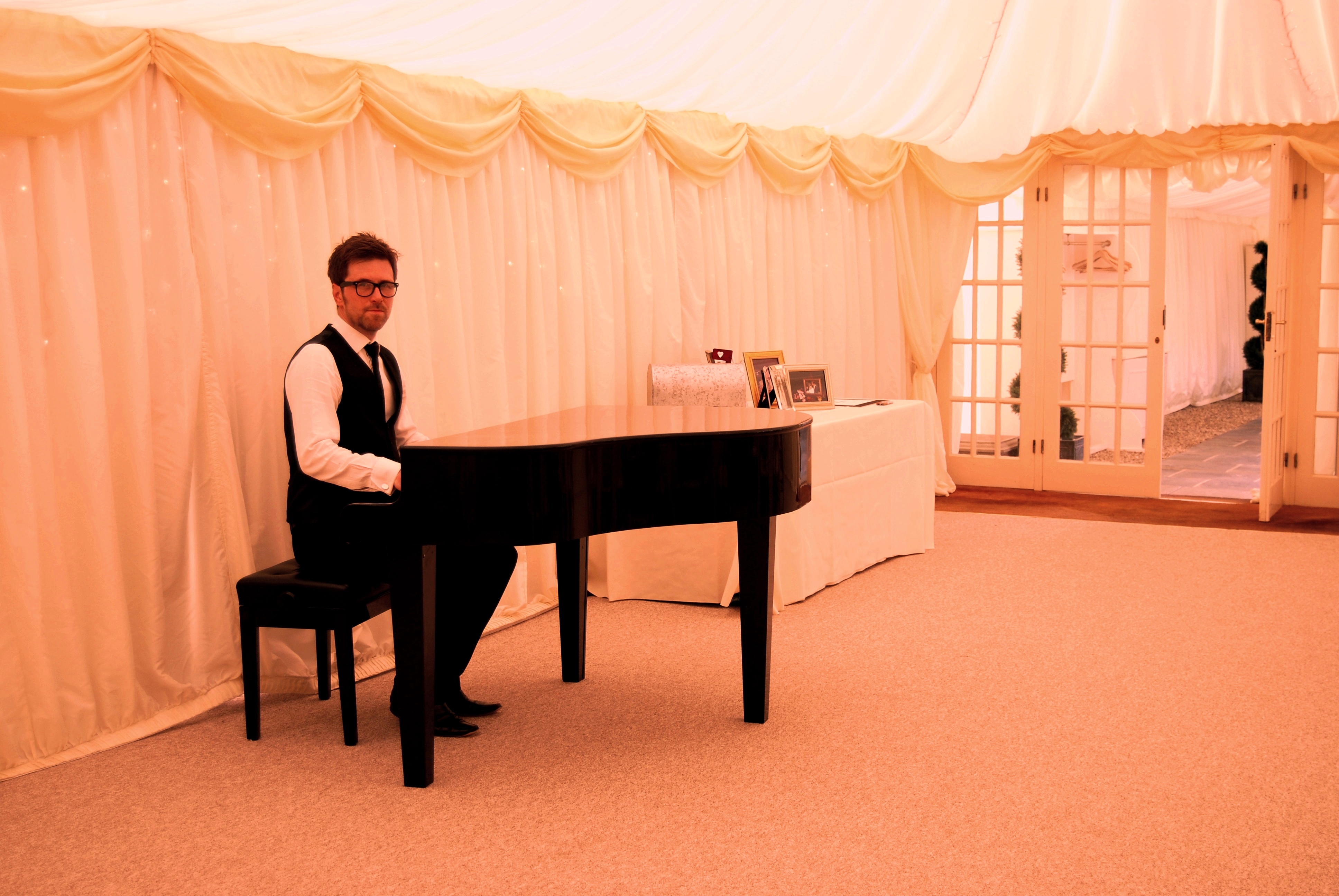 Party Entertainment
Live music adds a special touch to your function, so whether it's a birthday, anniversary, bar mitzvah or work party you'll want to create a great impression for years to come.
Choosing the right music is essential and its very hard to beat the sound of a piano. Most styles can be played on the piano, so where other solo instruments may sound disappointing and struggle to create the atmosphere you need, the piano is much more versatile.
I can cover a range of different styles to cater for a variety of tastes, including jazz, light classical, easy listening, film and show-tunes and classic pop. So you can ensure that all of your guests enjoy the day by listening to music they know and love.
Swing Ensemble – 'Body and Soul'
Why not offer your guests something with a real sense of style and book the jazz / swing ensemble, 'Body and Soul'. It's a great alternative to a conventional function band and will give your event a real sense of distinction.
The ensemble can play swing, jazz and popular classics and depending on the 
type of event and your budget there are different combinations that can easily 
be arranged.
To listen to 'Body and Soul' and to find out about the different combinations of this ensemble that are available please click here